Understatement
as a Statement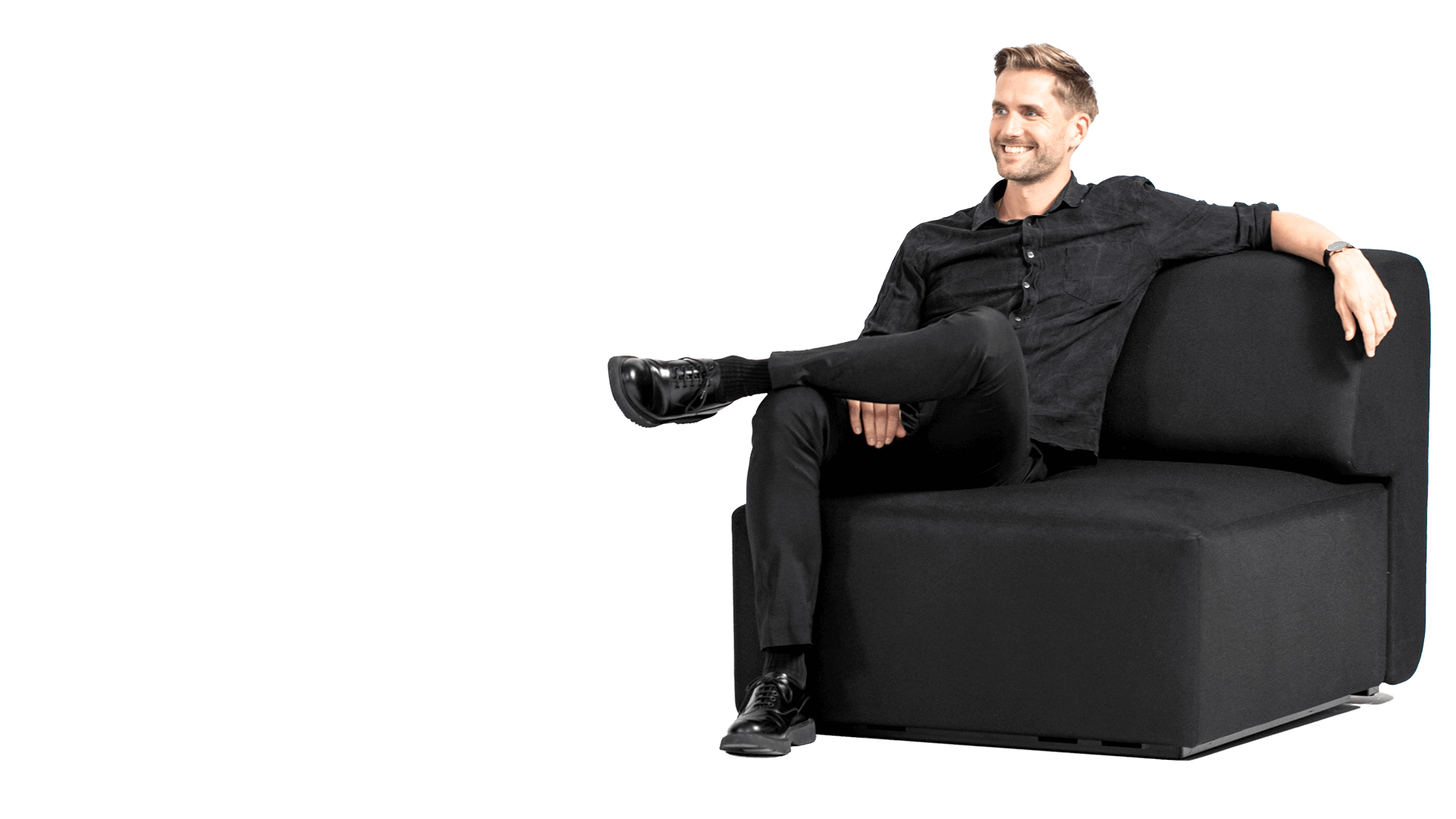 WHEN NORDIC DESIGN MEETS GERMAN ENTREPRENEURIAL SPIRIT, WONDERFUL THINGS HAPPEN. LIKE A SOFA FOR LIFE.
Purist, natural, functional and timeless – that is Scandinavian design. Never overbearing – it blends in perfectly. In our living space. And our lives. No wonder that these qualities also characterise STAGE's sofas. After all, the designer behind STAGE is Sigurd Larsen.
The renowned, award-winning Danish architect and furniture designer, whose architectural firm is based in Berlin, works on projects all over the world. Sigurd is also a professor at the Berlin International University of Applied Sciences. His work is guided by an interdisciplinary approach, which has a long tradition in Denmark. He brings together the perspective of the architect and interior designer like no one else.
STAGE – THE PERFECT BACKDROP FOR YOUR LIFE.
Sigurd has been moving back and forth between the architectural and furniture design worlds with effortless style for many years – and this is also reflected in STAGE's sofas. The iconic oases of comfort draw you in with their distinct look, beautiful feel and unique design inspired by Venetian architect Carlo Scarpa. STAGE can be individually combined, customised or modified. And can be perfectly adapted to any environment. STAGE is setting a new standard for durability and sustainability thanks to this amazing versatility and flexibility.